Auto Truck Transport
Services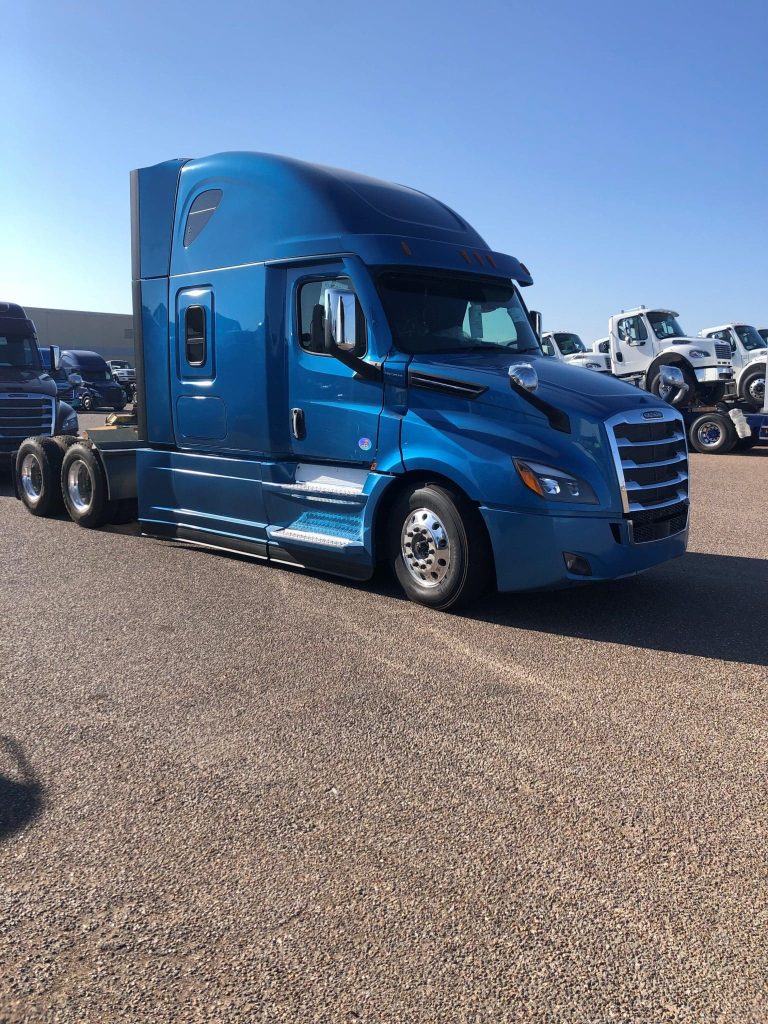 Driveaway

Truck Transport Services
Auto Truck Transport moves class 8 trucks from manufacturers to dealers throughout North America. We offer truck transport services using the "saddle-mount" method of delivery, referred to as "decking".
We attach up to 5 trucks using devices called saddles and booms. Saddles and booms are mounted to the chassis of each truck and are extremely strong to withstand forces created throughout the transport process.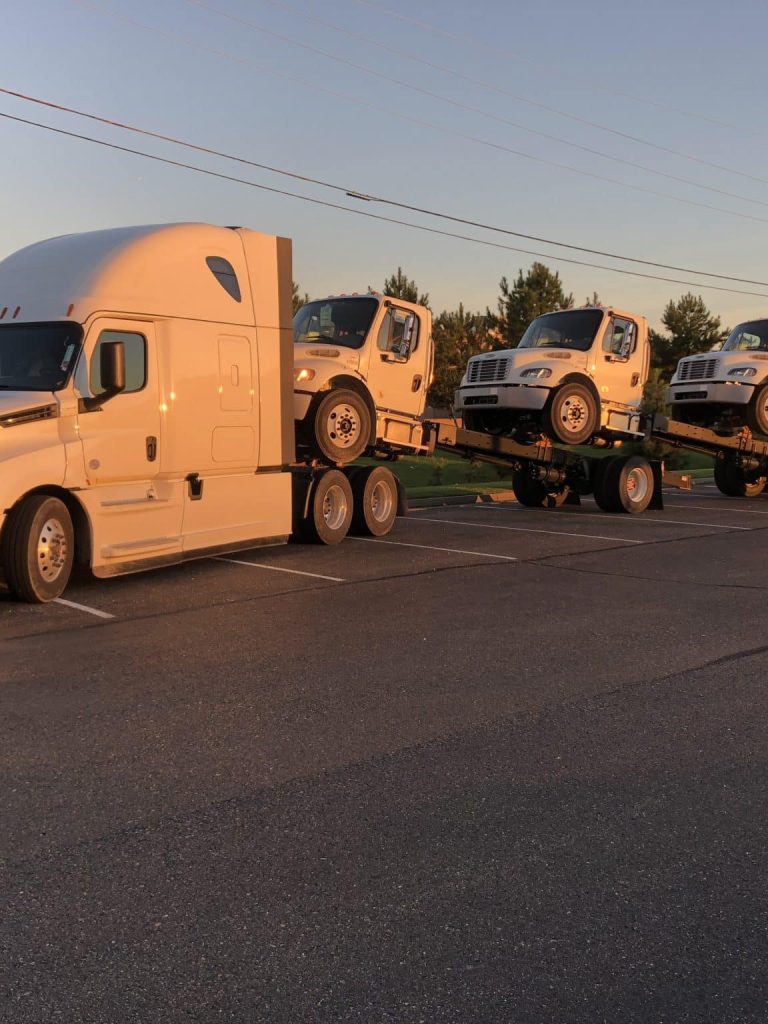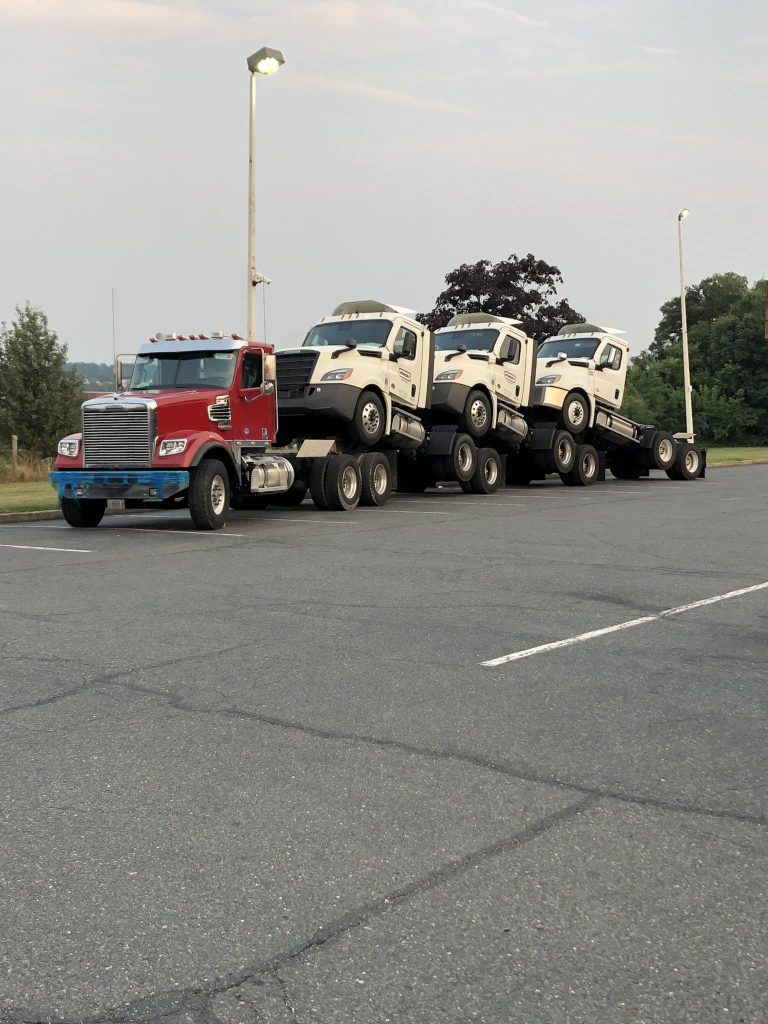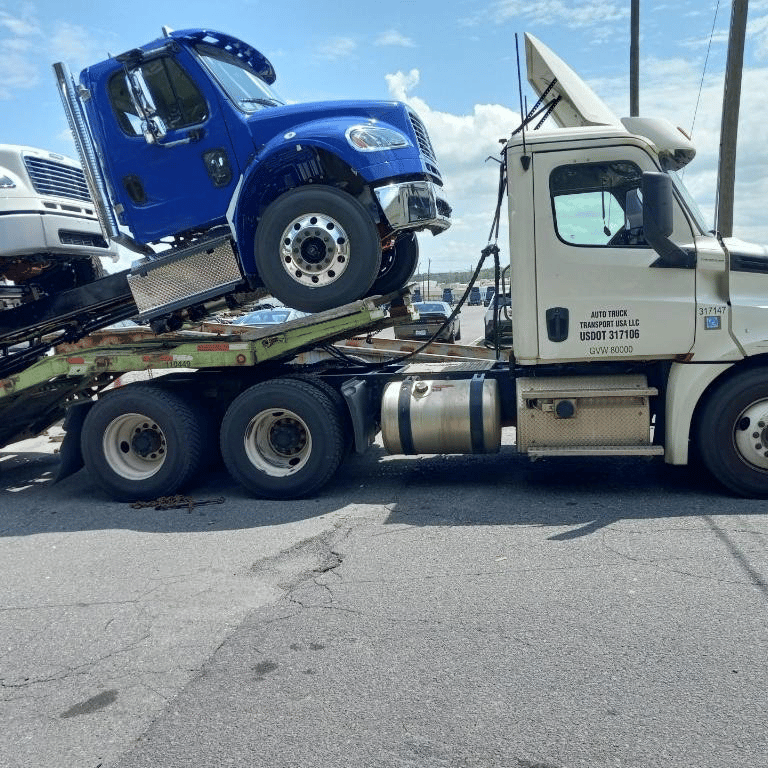 Lowboy

Truck Transport Services
By using lowboys, we can transport bus chassis, medium-duty, and heavy-duty trucks that couldn't normally be delivered in mass. We utilize Lowboys to both maximize our capacity and offer an alternative delivery method due to axle length, design specifications, etc.